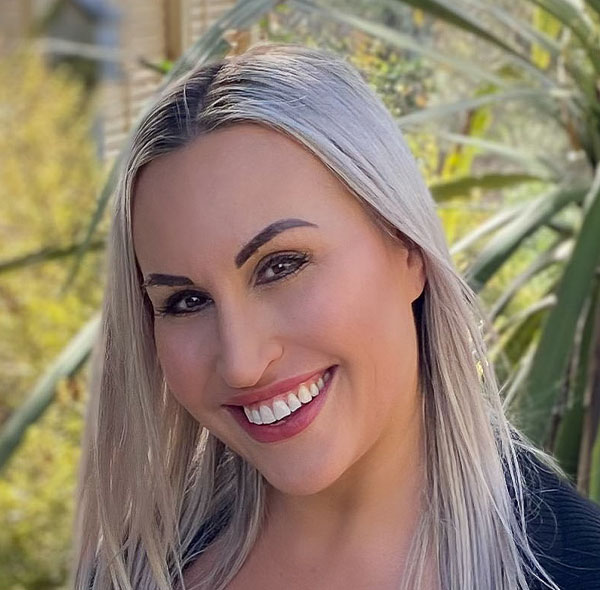 Owner/Centre Manager
Kia Ora and Bonjour! My name is Evelyne, and I am the owner and centre manager of The Grange. I hold a Bachelor of Teaching in ECE, and I have been working as an Early Childhood teacher for over 21 years; 18 of those years in management positions. Over the years, I realised that childcare centre owners were prioritising the needs of their business instead of focusing on the children. I found this heartbreaking, which is why I decided to purchase The Grange daycare centre.
Owning and managing my own childcare centre allows me to put the children's and teacher's needs first. My passion is creating a home away from home for you, your children and the team who cares for them.
Some of my key strengths are literacy, transition to school, settling in new children, and building strong relationships with the children.
During my time off, I enjoy spending time with my family, friends, and dog. Some of my interests include hiking, bodyboarding, and exploring new activities and locations.
I look forward to having you join The Grange's family!
Read more +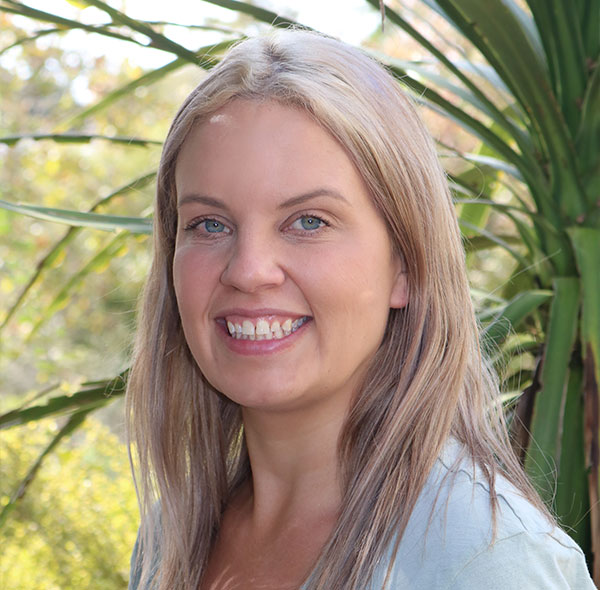 Over Two Teacher
Kia Ora! My name is Danielle, and I am one of the teachers in the Over Two room. I have a Graduate Diploma in ECE and have been teaching for 10 years. My passion is working with the Over Two's and creating meaningful experiences that enable children to flourish as critical thinkers and lifelong learners.
I am particularly interested in the curriculum areas of science and math. I believe that curiosity, investigation, perseverance, and problem solving are all very important learning dispositions for your children as they work to learn more about the world around them.
I love to spend quality time with my friends, family, and dog. I enjoy going for long walks, body boarding at the beach in summer, and baking.
It is a great privilege for me to work with and care for your little ones and to get to know your whanau.
Read more +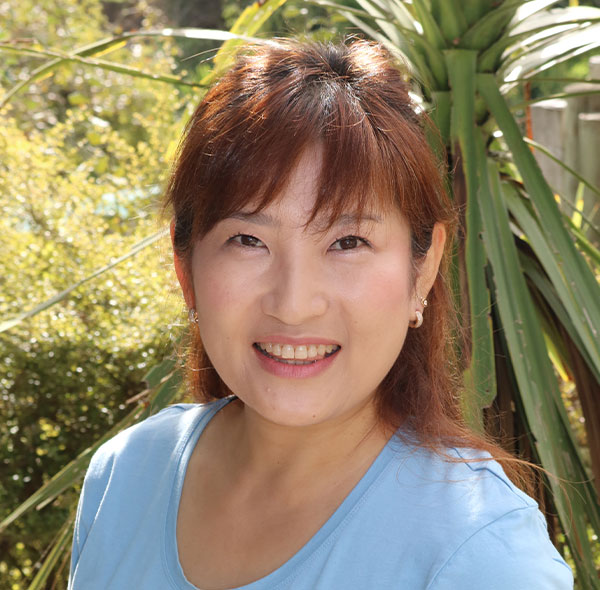 Over Two Teacher
Kia Ora, everyone! My name is Christine. I am from Korea and live in New Lynn with my husband. In Korea, I worked in a kindergarten for 6 years before moving to New Zealand in 2011.
I have been working in childcare for 7 years, and I especially love working with two-year-old children, watching the awe and wonder on their faces when they discover something new through their investigative exploration. I love singing and dancing, and I share this passion with the children at The Grange. I also love painting and am quite creative, so I like to encourage the children's creative imagination through various arts and crafts projects.
Along with cooking and spending quality time with my family and friends, I am an active member of Onnuri Church in Glenfield. I look forward to meeting you and your children and building a reciprocal and responsive relationship with you all.
기아 오라 여러분. 제 이름은 크리스틴입니다. 저는 한국에서 남편과 함께 뉴린에 살고 있습니다. 한국에서는 4년 동안 유치원에서 일하다가 2011년 뉴질랜드로 건너갔습니다.
저는 보육원에서 5년 동안 일해 왔으며, 2살짜리 아이들과 함께 일하는 것을 좋아하고 탐구 탐구를 통해 새로운 것을 발견했을 때 그들의 얼굴에 경외감과 놀라움을 선사하는 모습을 지켜보는 것을 좋아합니다. 저는 노래와 춤을 사랑하고 이 열정을 Grange의 아이들과 공유합니다. 저는 그림 그리는 것도 좋아하고 창의력도 좋아서 다양한 미술 활동을 통해 아이들의 창의적인 상상력을 북돋아주는 것을 좋아합니다.
가족, 친구들과 즐거운 시간을 보내고 요리를 하며 글렌필드 온누리교회에서 활동하고 있습니다. 귀하와 귀하의 자녀를 만나서 귀하 모두와 상호적이고 반응적인 관계를 구축하기를 기대합니다.
Read more +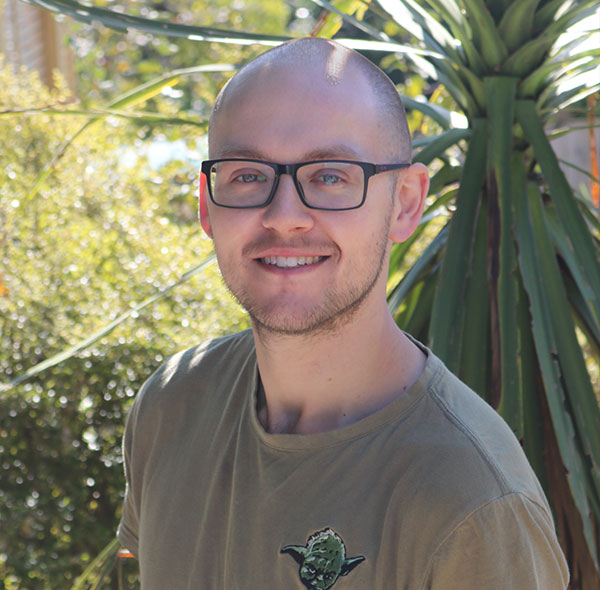 Over Two Teacher
Kia Ora tamariki and Whanau!
My name is Kane. I was born and raised in Auckland. I lived most of my life in West Auckland. I originally completed a Bachelor of Arts and more recently (2021) obtained a Graduate Diploma in Teaching (ECE) from the University of Auckland. I gained my passion for working with tamariki (children) because of the time I spent with my younger cousins. Seeing their curiosity and adventurous spirits solidified that this is the profession I want to be in.
I love the moments when a child learns something new or gains a new skill, and when they achieve a new level of independence and confidence to tackle problems on their own. I also really enjoy supporting tamariki to gain social skills that will benefit them throughout their lives as they meet diverse individuals both at our centre and in the community.
I look forward to meeting and getting to know you and your tamariki as we build respectful and reciprocal relationships together.
Nga mihi
Read more +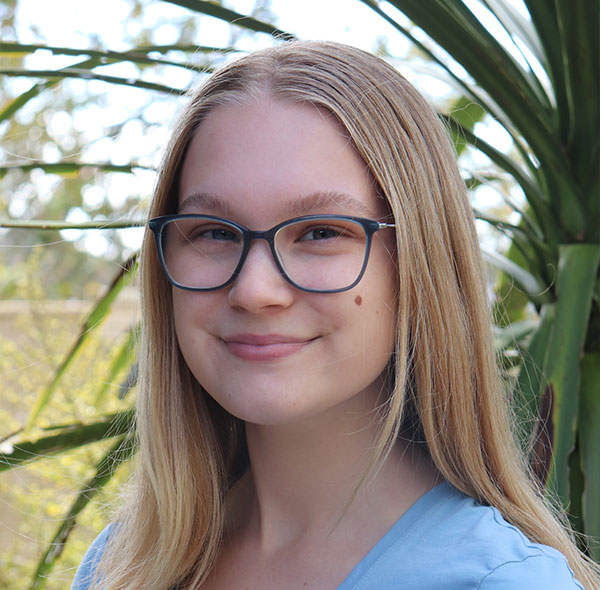 Over Two Teacher
Kia Ora Whanau! My name is Shanelle, and I was born and raised in Auckland. I studied at Unitec Institute of Technology, specialising in Early Childhood and working to obtain my Bachelor of Teaching in ECE. My preferred age group is 2 – 5 year-olds, and my favourite part of being an ECE teacher is being able to watch the tamariki learn and grow! Ever since I can remember, I have had young children follow me around, and I have been repeatedly told that I am good with children. The people who know me best have often expressed how an early childhood teacher would be the perfect career for me. My biggest goal as an ECE teacher is to make the tamariki as happy as they make me.
It is impossible for me to express the joy I feel when a child learns something new, and it brings me great happiness when this happens as a result of my caring for the child. In addition to my interest in children's development, I also enjoy reading fiction books and spending quality time with my family.
It is my pleasure to look after and teach the tamariki here at The Grange, and I cannot wait to continue to create professional relationships with you all.
Read more +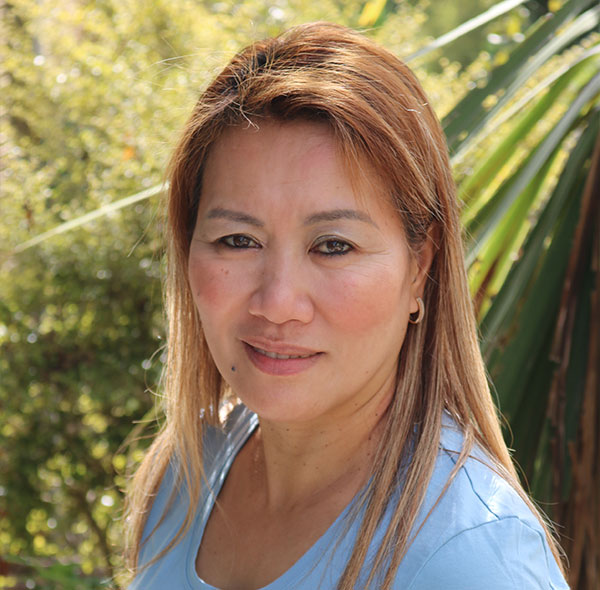 Over Two Teacher
Kia Ora and Kamusta! My name is Gina, and I am a teacher in the Under Two room. I was born in the Philippines and moved to West Auckland where I now live with my husband and two teenage boys.
My passion is working alongside children, observing them grow and develop, and creating special moments through conversation, imagination, and friendship. I appreciate the happiness and wonder that early education has to offer, and I feel grateful to be a big part of children's early years.
I enjoy creating a caring environment where children feel welcome and safe, and where I can support them to become confident and competent learners. I love making a difference and contributing to children's learning and experiences.
In my spare time, I love gardening, cooking, and spending time with my family.
I look forward to meeting you!
Kia Ora at Kamusta! Gina ang pangalan ko at isa akong guro sa Under Two room. Ipinanganak ako sa Pilipinas at lumipat sa West Auckland kung saan nakatira ako ngayon kasama ang aking asawa at dalawang binatilyong lalaki.
Ang aking hilig na magtrabaho kasama ang mga bata, pagmamasid sa kanilang paglaki at pag-unlad, at paglikha ng mga espesyal na sandali sa pamamagitan ng pag-uusap, imahinasyon at pagkakaibigan. Pinahahalagahan ko ang kaligayahan at pagtataka na ibinibigay ng maagang edukasyon at nagpapasalamat ako na maging isang malaking bahagi ng mga unang taon ng mga bata.
Nasisiyahan akong lumikha ng isang mapagmalasakit na kapaligiran kung saan ang mga bata ay nakadarama ng malugod na pagtanggap, ligtas at kung saan maaari ko silang suportahan upang maging tiwala at karampatang mga mag-aaral. Gustung-gusto kong lumikha ng pagkakaiba at mag-ambag sa pag-aaral at mga karanasan ng mga bata.
Sa aking bakanteng oras, gusto ko ang paghahardin, pagluluto at paggugol ng oras kasama ang aking pamilya.
Inaasahan kong makilala ka at ang iyong mga sanggol!
Read more +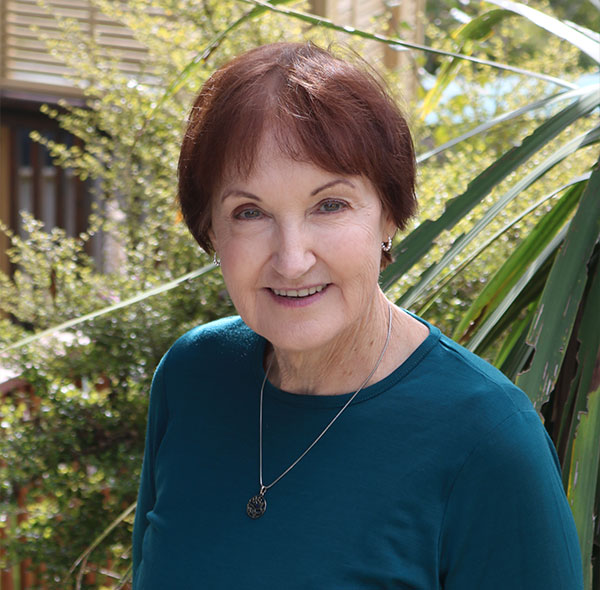 Over and Under Two Teacher
Kia Ora and Hi! My name is Frances, and I have a Bachelor of Teaching in Primary and a Diploma in Teaching in Early Childhood Education. I am currently working on completing a master's degree in Inclusive Education. I have 21 years of teaching experience, specializing in oral language and literacy. My great passion is supporting children to decode the English language and its complex sounds and words. I am also a registered music teacher; I enjoy introducing the many joys of music to the children at The Grange.
I believe that education begins from birth and that successful education is possible when strong, respectful, caring relationships are formed. Each step the child takes through life should be nurtured and supported by at least one person who really values and cares for the child.
By role-modelling how much we care about small things such as rescuing a bee, taking care of a flower or helping a friend, we show to the world what we value and respect, and each small step that we take is part of the important aspect of respecting our planet and everything that's in it.
When I am not teaching, I am reading, playing the piano, making crafts, or baking. I look forward to meeting you soon!
Read more +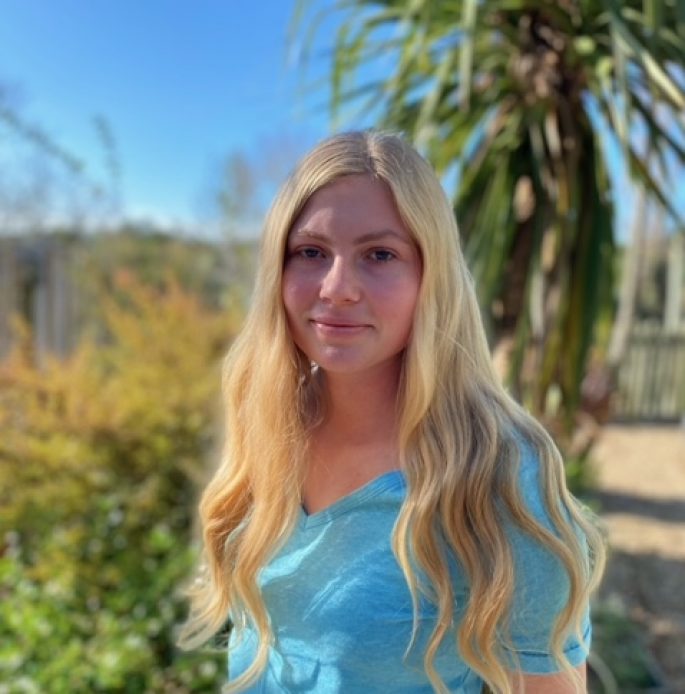 Under Two Teacher
Kia Ora 
My name is Rachel and I am one of the teachers in our Under Two room. I was born here in West Auckland and have lived here my whole life. 
I love working with children because I find it rewarding to see them grow and develop. I enjoy being a positive influence in their lives and helping them learn new things. I find it fulfilling to watch them gain confidence and become more independent. I also like the challenge of finding new ways to connect with them and keep them engaged. Overall, working with children brings me joy and a sense of purpose. 
In my spare time I enjoy playing soccer because it's a fun and challenging sport that keeps me active. I like the feeling of being part of a team and working together towards a common goal. I also enjoy baking as it allows me to be creative and express myself. Finally, I love walking my dogs because it's a great way to get some fresh air and exercise while spending time with my dogs. 
I look forward to meeting you.
Read more +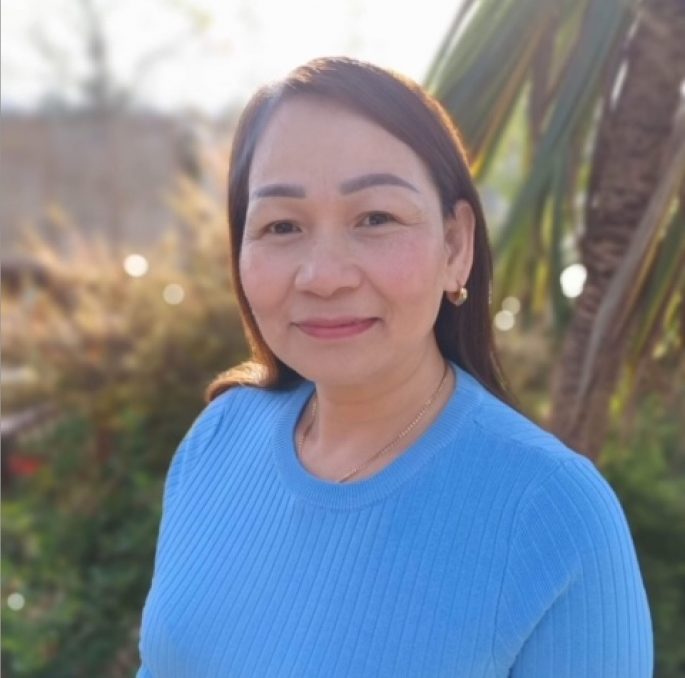 Under Two Teacher
Kia Ora, my name is Cristy. I moved to New Zealand 2007 from the Philippines with my husband, four children and two grandchildren. I speak fluent English, Filipino and Japanese.
As a mother and nana, I was able to raise our children and grandchildren with great ease because I love taking care of children. In the Philippines, I was the one who took care of all my nephews and nieces and to this day, they still call me "Mommy" because of the strong bond I developed with them.
I am truly passionate about caring for young children. I have a very calm, compassionate and patient manner, putting their safety and sense of wellbeing first and foremost. I communicate with our young tamariki to ensure that their needs are being met and through these strong relationships, I support them to grow into strong competent children.
I look forward to meeting you
Read more +
Interested in knowing the
Grange's philosophy?
See what our happy
parents say about us
My daughter has been at the Grange for 3 and a half years. Throughout that time, my husband was diagnosed with cancer and passed away. The Grange has helped my family, especially my daughter, with everything that she has been through. They are wonderfully supportive, and we couldn't have handled everything without them. They went above and beyond so many times, that I lost count. It's a great place to send your children, she's made a lot of friends, and the other families that you meet are wonderful. It's a little community.

Jennah Collins
The Grange in West Auckland is definitely a standout early childhood learning centre. My youngest child started at the centre this year and as soon as I walked in I got a nice homely, welcoming vibe! All the staff have been amazing in settling him in and I feel so confident he's in the most capable hands while I'm at work. There are so many different learning opportunities to partake in and the children are stimulated both inside and out. Highly recommend!

Lauren Girven
Fantastic place for your kids. The staff have so much energy and are amazing at what they do. Compassionate, empathetic & nurturing. Wonderful & safe environment for your kids to play & learn

N Varga
The Grange is an amazing centre. The teachers are incredible, they have an awesome variety of resources and play areas, and my kids absolutely love it there. Highly recommend!

Sarah Geard
The Grange truly is a special place for kids. I sent both my daughters there and can say hand on heart that the special care they show all the children and the safe space that they've created reassures you that your child is in the best possible care if it's not with you as the parent. I can't recommend it highly enough if you're looking for a home away from home for your child.

Amber Kingsley
Very lucky to get my little toddler in here. The teachers are caring, parent/teacher communication is great, the space is open and well ventilated (super important these days), loads of activities and a fantastic mix of freedom and structure for the kids. I love that there's a genuine conversation about his development. My little boy often wants to stay on when I pick him up!!

Rita Steel
This is one of the best daycares I have ever come across.
It's rare to see a daycare who truly believes in quality over quantity.
Every teacher was lovely to deal with.
I love the fact my nephew could feel like he had a home away from home.
My nephew suffered from anxiety separation, and within a short time, he loved going to daycare. His confidence grew and made wonderful friends.
This is a reflection of the wonderful team!
I also loved how the owner would email parents updates/changes during the pandemic times. The communication was fantastic.
I could write a novel of wonderful things this centre do!!
Highly recommended.

Monique Crosbie